Electrical Component Solutions for Industrial Devices
As electrical technology advances more and more industrial devices are turning to smart technology to optimize the benefits of the instrument.
Challenges
As industrial devices are upgraded to the latest and greatest electrical technology, certain aspects of their working environments (temperature, moisture, chemical) are not taken into account during the design phase.
Solutions
Welch Fluorocarbon has successfully been able to provide custom thermoformed and heat-sealed products to industrial device manufactures that have solved major design challenges or flaws.
Some of those products added the following high-performance properties to the device(s):
High moisture barrier
Electrical insulation
Temperature resistance
Chemical resistance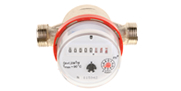 High performance thermoformed components can be utilized in a variety of applications that have extreme working environments.