We are Welch Fluorocarbon
Since 1985, Welch Fluorocarbon has specialized in providing thermoformed and heat-sealed products to a variety of customers. We utilize the best, thin, high-performance films.
Welch Fluorocarbon was founded to answer the industry's demand for high-performance plastic products.
Our customer contacts include: product designers, developers, engineers, and supply chain managers. We offer consultation and solutions. We listen carefully and help you assess your opportunities for development and improvement.
From start to finish we will help with:
Early Concept Development
Material and Process Selection
Design Review
Project Planning
Prototyping
Short Run and High-Volume Production
Our proactive team will engage with your team and determine what is needed to move your project forward. More than a supplier, we become your partner to help make your project a success!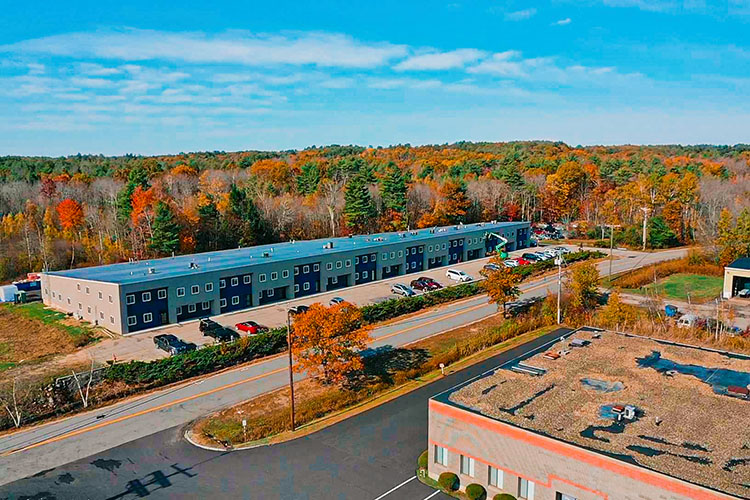 Welch Fluorocarbon, Inc. was founded by Evan Welch in 1985. The company moved to Dover, NH, in 1990 where it prospers today.
Unique Corporate Culture
Evan Welch started the company with the idea that "there has got to be a better way to do things," the company he envisioned would be different, fun, and compelling. Welch's knowledge, creativity, and unique corporate culture are the cornerstones of its success.
Balance is our Core Ideology
Our corporate culture is a true team environment where there is a presence of clear purpose, the strength of real community and the celebration of individual creativity. Every day we prove that "the whole is always greater than the sum of its parts." The foundation of our culture is based on the core ideology of balance. At Welch Fluorocarbon, we believe that Balance is achieved when all people involved in a transaction are satisfied with the outcome.
Problem Solving
We have developed the unique technical know-how required to make custom products by using thin, high-performance films. We work in close consultation with our customers from the design stage through development and to the production of the finished product. We also maintain close contact with the technical side of film manufacturers to ensure optimal performance for our customers by confirming that the materials selected offer optimal characteristics for the intended application.
Welch Fluorocarbon's Team Concept
There are certain essential tasks that the company must perform in order to accomplish its mission. To successfully accomplish these tasks, our company has organized itself under the umbrella of a team environment.
Team Environment
Our company, as a whole, is called the Company Team. It is led by the Company Team Leader, who is appointed by the Company Owner.
Inside the Company Team there are four sub-Teams, each of them has Team members, one of which is a Leader that is appointed by the Company Team Leader. All of the tasks essential to accomplishing the Company Mission are distributed throughout the Team Environment and are assigned to specific sub-Teams and their Team members.
All tasks assigned are defined in separate written Mission Statements. Each Mission Statement is a complete and accurate statement of work, and is also the access point to all other documents within the Company to which they are subordinate.
The parent Mission Statement to which all other child Mission Statements are subordinate is the Company Mission Statement. These child Mission Statements are always aligned with and are supportive of the Company's Mission.
Since 1985 Welch Fluorocarbon has specialized in providing thermoformed components to the medical device industry by utilizing thin high-performance films..
Challenges
With medical devices getting smaller and smaller, space inside the devices is becoming tighter and tighter. Welch Fluorocarbon's custom thermoformed medical device components can deliver extremely thin walls down to approximately 1.0mil (.001").